Book Details
Format: Audiobook, 287 pages
Publication: October 11, 2016 by Audible Studios
Synopsis: "On our first day of school, Robert and I stood at the designated stop at Hevers Avenue with our mothers, and that's when we met for the very first time. We were five years old."
So began a lifelong friendship that fourteen years later would result in the formation of The Cure, a quintessential post-punk band whose albums-such as Three Imaginary Boys, Pornography, and Kiss Me, Kiss Me, Kiss Me-remain among the best-loved and most influential of all time.
As two of the first punks in the provincial English town of Crawley, Lol Tolhurst and Robert Smith didn't have it easy. Outsiders from the start, theirs was a friendship based initially on proximity and a shared love of music, from the punk that was raging in nearby London to the groundbreaking experimentation of David Bowie's "Berlin Trilogy." First known as The Easy Cure, they began playing in pubs and soon developed their own unique style and approach to songwriting, resulting in timeless songs that sparked a deep sense of identification and empathy in listeners, songs like "Boys Don't Cry," "Just Like Heaven," and "Why Can't I Be You?," spearheading a new subculture dubbed "Goth" by the press. The music of The Cure was not only accessible but also deeply subversive, challenging conventional notions of pop music and gender roles while inspiring a generation of devoted fans and a revolution in style.
Cured is not only the first insider account of the early days of the band, it is a revealing look at the artistic evolution of the enigmatic Robert Smith, the iconic lead singer, songwriter, and innovative guitarist at the heart of The Cure. A deeply rebellious, sensitive, tough, and often surprisingly "normal" young man, Smith was from the start destined for stardom, a fearless non-conformist and provocateur who soon found his own musical language through which to express his considerable and unique talent.
But there was also a dark side to The Cure's intense and bewildering success. Tolhurst, on drums and keyboards, was nursing a growing alcoholism that would destroy his place in The Cure and nearly end his life. Cured tells the harrowing and unforgettable story of his crash-and-burn, recovery, and rebirth.
Intensely lyrical and evocative, gripping and unforgettable, Cured is the definitive story of a singular band whose legacy endures many decades hence, told from the point of view of a participant and eyewitness who was there when it happened-and even before it all began.
My Thoughts
Rating: ★★★★★
Reread 01/2021: I listened to the audiobook this time, and I loved Lol's narration of the book. This is an emotional and inspiring book that I recommend to any music and memoir lover. Lol is one of the most inspirational people I've ever talked to.
Cured is one of the best memoirs I've read. Lol talks about the band, his own struggles with addiction and life, and how he overcame each of these things. The book told me more than I'd have ever known about the band, even with them being my favorite, before reading it.
Original Review: The Cure has been my favorite band for over three years now, and I can't imagine what my life would possibly look like if I hadn't discovered them when I did. Their music has helped me through the most difficult times in my life, so when I received this book, I was thrilled. While reading this, I found myself gaining more and more appreciation for everyone included in the band.
Buy the Book
Amazon | Books-a-Million | Book Depository
Meet the Author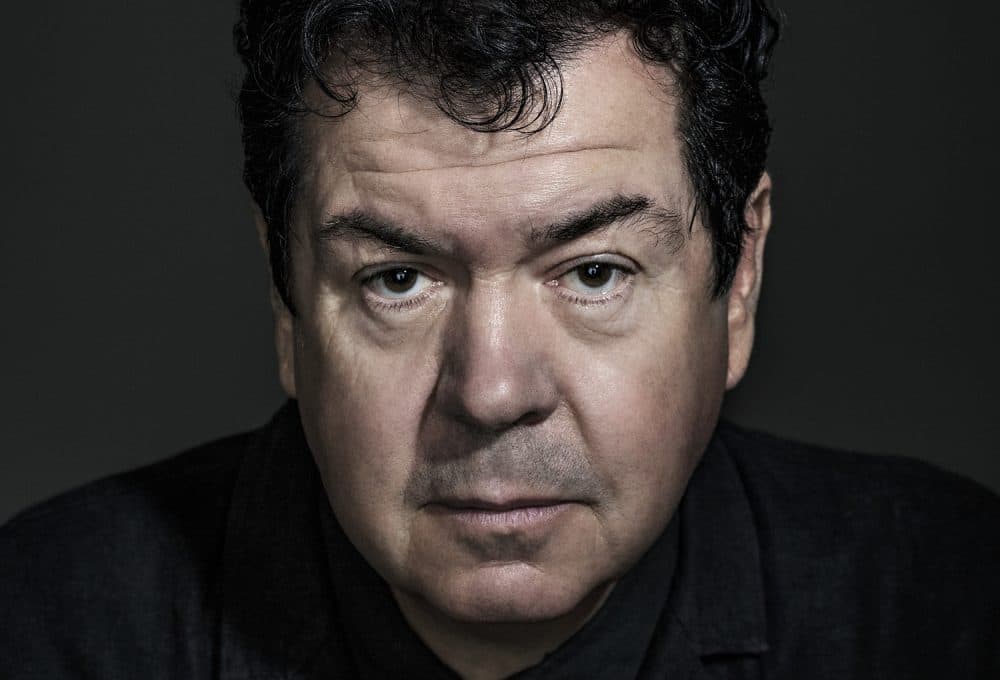 Lol Tolhurst is an Author, musician, and performer.
He is best known as a founding member of the band that virtually invented alternative music, The Cure. Formed in 1976, The Cure is one of the most influential, successful and critically acclaimed bands of its generation.
​
As The Cure's drummer, Lol toured the globe many times over, supporting the ground-breaking albums Three Imaginary Boys, Seventeen Seconds, Faith and Pornography. He took on keyboard duties in the mid-eighties until his departure from the band in 1989, at the time of their masterwork Disintegration.
​
In the early nineties, Lol relocated to Southern California where he continues to write, record and tour with his own band, Levinhurst.
More recently, 2011 saw a momentous reunion tour with his former bandmates and Lol performing with The Cure again for the first time in over twenty years.
​
Lol's first book was published in 2016. Cured – The Tale Of Two Imaginary Boys is a memoir that draws together the threads of his life and art… so far!
Connect with Lol: Goodreads | Website | Facebook | Instagram | Twitter