Reading has always been a large part of who I am. When my mom passed in 2019, I gave up on reading. I barely finished five books; I couldn't gather the focus and energy to even bother with audiobooks. In January of this year, I decided to make a bookstagram account to help motivate me to read more. And it worked! I've read a total of 108 books, which is the most books I've ever read in a single year, even when I was younger (I think the highest total then was 80).
In April, I decided I wanted to take my book reviews more seriously. I started this blog, and while it hasn't been as successful as my Instagram account, I'm still extremely proud of my progress. Writing reviews has given me something that helps with my mental health and boredom. I've discovered so many amazing books and authors, which I'm extremely grateful for. I've met so many amazing people from all over the world, as well.
As previously stated, I've read a total of 108 books, with a total of 28, 742 pages. My average rating was 3.9 stars. I had 21 five-star books, 55 four-star books, 26 three-star books, and 5 two-star books.
My Top Ten Books in Order:
The Green Mile by Stephen King
Welcome to Cold Mountain Penitentiary, home to the Depression-worn men of E Block. Convicted killers all, each awaits his turn to walk the Green Mile, keeping a date with "Old Sparky," Cold Mountain's electric chair. Prison guard Paul Edgecombe has seen his share of oddities in his years working the Mile. But he's never seen anyone like John Coffey, a man with the body of a giant and the mind of a child, condemned for a crime terrifying in its violence and shocking in its depravity. In this place of ultimate retribution, Edgecombe is about to discover the terrible, wondrous truth about Coffey, a truth that will challenge his most cherished beliefs… and yours.
Read my review here.
Cured by Lol Tolhurst
"On our first day of school, Robert and I stood at the designated stop at Hevers Avenue with our mothers, and that's when we met for the very first time. We were five years old."
So began a lifelong friendship that fourteen years later would result in the formation of The Cure, a quintessential post-punk band whose albums-such as Three Imaginary Boys, Pornography, and Kiss Me, Kiss Me, Kiss Me-remain among the best-loved and most influential of all time.
As two of the first punks in the provincial English town of Crawley, Lol Tolhurst and Robert Smith didn't have it easy. Outsiders from the start, theirs was a friendship based initially on proximity and a shared love of music, from the punk that was raging in nearby London to the groundbreaking experimentation of David Bowie's "Berlin Trilogy." First known as The Easy Cure, they began playing in pubs and soon developed their own unique style and approach to songwriting, resulting in timeless songs that sparked a deep sense of identification and empathy in listeners, songs like "Boys Don't Cry," "Just Like Heaven," and "Why Can't I Be You?," spearheading a new subculture dubbed "Goth" by the press. The music of The Cure was not only accessible but also deeply subversive, challenging conventional notions of pop music and gender roles while inspiring a generation of devoted fans and a revolution in style.
Cured is not only the first insider account of the early days of the band, it is a revealing look at the artistic evolution of the enigmatic Robert Smith, the iconic lead singer, songwriter, and innovative guitarist at the heart of The Cure. A deeply rebellious, sensitive, tough, and often surprisingly "normal" young man, Smith was from the start destined for stardom, a fearless non-conformist and provocateur who soon found his own musical language through which to express his considerable and unique talent.
But there was also a dark side to The Cure's intense and bewildering success. Tolhurst, on drums and keyboards, was nursing a growing alcoholism that would destroy his place in The Cure and nearly end his life. Cured tells the harrowing and unforgettable story of his crash-and-burn, recovery, and rebirth.
Intensely lyrical and evocative, gripping and unforgettable, Cured is the definitive story of a singular band whose legacy endures many decades hence, told from the point of view of a participant and eyewitness who was there when it happened-and even before it all began.
Read my review here.
We Speak in Storms by Natalie Lund
It's been more than 50 years since a tornado tore through a drive-in movie theater in tiny Mercer, Illinois, leaving dozens of teens — a whole generation of Mercerites — dead in its wake. So when another tornado touches down in the exact same spot on the anniversary of this small-town tragedy, the town is shaken. For Brenna Ortiz, Joshua Calloway, and Callie Keller, the apprehension is more than just a feeling. Though they seem to share nothing more than a struggle to belong, the teens' paths continue to intersect, bringing them together when they least expect it, and perhaps, when they need it most. Both the living and the dead have secrets and unresolved problems, but they may be able to find peace and move forward–if only they work together.
A beautifully told, haunting yet hopeful novel about pushing past the pain, facing the world, and finding yourself.
Read my review here.
Universe of Two by Stephen P. Kiernan
Graduating from Harvard at the height of World War II, brilliant mathematician Charlie Fish is assigned to the Manhattan Project. Working with some of the age's greatest scientific minds, including J. Robert Oppenheimer, Enrico Fermi, and Leo Szilard, Charlie is assigned the task of designing and building the detonator of the atomic bomb.
As he performs that work Charlie suffers a crisis of conscience, which his wife, Brenda—unaware of the true nature of Charlie's top-secret task—mistakes as self-doubt. She urges him to set aside his qualms and continue. Once the bombs strike Hiroshima and Nagasaki, the feelings of culpability devastate him and Brenda.
At the war's end, Charlie receives a scholarship to pursue a PhD in physics at Stanford—an opportunity he and Brenda hope will allow them a fresh start. But the past proves inescapable. All any of his new colleagues can talk about is the bomb, and what greater atomic weapons might be on the horizon. Haunted by guilt, Charlie and Brenda leave Stanford and decide to dedicate the rest of their lives to making amends for the evil he helped to birth into the world.
Based on the life of the actual mathematician Charles B. Fisk, Universe of Two combines riveting historical drama with a poignant love story. Stephen Kiernan has conjured a remarkable account of two people struggling to heal their consciences and find peace in a world forever changed.
Read my review here.
Twilight by Stephanie Meyer
About three things I was absolutely positive.
First, Edward was a vampire.
Second, there was a part of him-and I didn't know how dominant that part might be-that thirsted for my blood.
And third, I was unconditionally and irrevocably in love with him.
Review to come.
Call Me By Your Name by André Aciman
Call Me by Your Name is the story of a sudden and powerful romance that blossoms between an adolescent boy and a summer guest at his parents' cliff-side mansion on the Italian Riviera. Unprepared for the consequences of their attraction, at first each feigns indifference. But during the restless summer weeks that follow, unrelenting buried currents of obsession and fear, fascination and desire, intensify their passion as they test the charged ground between them. What grows from the depths of their spirits is a romance of scarcely six weeks' duration and an experience that marks them for a lifetime. For what the two discover on the Riviera and during a sultry evening in Rome is the one thing both already fear they may never truly find again: total intimacy.
The psychological maneuvers that accompany attraction have seldom been more shrewdly captured than in André Aciman's frank, unsentimental, heartrending elegy to human passion. Call Me by Your Name is clear-eyed, bare-knuckled, and ultimately unforgettable.
Read my review here.
The Trials of Olympus by Brittni Chenelle & Charlee Garden
When Jiro, son of Hades, shows up to claim her soul–the soul her mother bartered away–Yesenia has no choice but to accompany him to the underworld. Not one to go down without a fight, Yesenia makes a covenant with the devil himself in an attempt to win her soul back.
However, her bargain has unforeseen consequences. Now Yesenia must fight in the Olympian Trials and win as Hades's champion.
With Demigods for competitors, a reluctant Jiro is her only hope at victory. But when you're Hades' champion, the only thing more deadly than losing the tournament is winning.
Read my review here.
Everything I Thought I Knew by Shannon Takaoka
Seventeen-year-old Chloe had a plan: work hard, get good grades, and attend a top-tier college. But after she collapses during cross-country practice and is told that she needs a new heart, all her careful preparations are laid to waste.
Eight months after her transplant, everything is different. Stuck in summer school with the underachievers, all she wants to do now is grab her surfboard and hit the waves—which is strange, because she wasn't interested in surfing before her transplant. (It doesn't hurt that her instructor, Kai, is seriously good-looking.)
And that's not all that's strange. There's also the vivid recurring nightmare about crashing a motorcycle in a tunnel and memories of people and places she doesn't recognize.
Is there something wrong with her head now, too, or is there another explanation for what she's experiencing?
As she searches for answers, and as her attraction to Kai intensifies, what she learns will lead her to question everything she thought she knew—about life, death, love, identity, and the true nature of reality.
Read my review here.
Head Over Heels by Hannah Orenstein
The past seven years have been hard on Avery Abrams: After training her entire life to make the Olympic gymnastics team, a disastrous performance ended her athletic career for good. Her best friend and teammate, Jasmine, went on to become an Olympic champion, then committed the ultimate betrayal by marrying their emotionally abusive coach, Dimitri.
Now, reeling from a breakup with her football star boyfriend, Avery returns to her Massachusetts hometown, where new coach Ryan asks her to help him train a promising young gymnast with Olympic aspirations. Despite her misgivings and worries about the memories it will evoke, Avery agrees. Back in the gym, she's surprised to find sparks flying with Ryan. But when a shocking scandal in the gymnastics world breaks, it has shattering effects not only for the sport but also for Avery and her old friend Jasmine.
Read my review here.
American Dreamer by Tim Tran
"American Dreamer" is an inspirational, first-hand account of the motivating power of an immigrant's dream for a better life. From the rural Vietnam of Tim Tran's childhood to his eventual escape to America and his rise as CFO of a multi-billion-dollar company, Tran's memoir is a lesson in perseverance and ingenuity. After he initially left Vietnam in 1970 to attend American universities on a USAID scholarship, Tran's sense of commitment led him home shortly before the fall of Saigon in 1975. Suspected of being a CIA agent, he found life under Communism increasingly difficult and dangerous, and was forced to flee. During multiple attempts to escape, he encountered deceit, betrayal, and even murder. Finally, in 1979 Tran and his wife, Cathy, escaped with 350 others in a rickety, overcrowded boat, and faced pirate attacks and months in a Malaysian refugee camp before reaching their new home in Oregon. "American Dreamer" written with passion, unflinching candor, and wit, is an extraordinary debut that confirms the American dream is alive and gives hope to anyone willing to work for a better life.
Read my review here.
Top Five Authors I Discovered:
Stephen P. Kiernan
As a journalist and novelist, Stephen P. Kiernan has published nearly four million words. His newspaper work garnered more than forty awards — including the George Polk Award and the Scripps Howard Award for Distinguished Service to the First Amendment.
Stephen's newest novel, UNIVERSE OF TWO, will be out May 5, 2020. He is also author of the novels THE CURIOSITY (now in television series development), THE BAKER'S SECRET (a regional Indie bestseller), and THE HUMMINGBIRD. He has also written two nonfiction books, LAST RIGHTS and AUTHENTIC PATRIOTISM. His work has been translated into many languages.
Stephen was born in Newtonville, NY the sixth of seven children. A graduate of Middlebury College, he received a Master of Arts degree from Johns Hopkins University and a Master of Fine Arts degree from the University of Iowa Writers' Workshop. He has chaired the board of the Young Writers Project, served on the Vermont Legislative Committee on Pain and Palliative Care, and served on the advisory board of the New Hampshire Palliative Care Initiative. He has spoken and consulted around the country about hospice, palliative care and advance directives.
A performer on the guitar since he was ten years old, Stephen has recorded 3 CDs of solo instrumentals, and composed music for dance, the stage and documentary films.
He lives in Vermont with his two amazing sons.
Nicholas Sparks
Nicholas Sparks is one of the world's most beloved storytellers. All of his books have been New York Times bestsellers, with over 105 million copies sold worldwide, in more than 50 languages, including over 75 million copies in the United States alone.
Natalie Lund
Natalie Lund is young adult author and a former middle and high school teacher. She graduated from Purdue University's MFA program, where she taught introductory composition and creative writing and also served as the fiction editor of The Sycamore Review. Her debut novel, WE SPEAK IN STORMS, is on sale September 3, 2019. Natalie is a member of SCBWI and is represented by Sarah Davies of Greenhouse Literary Agency. She lives in Chicago with her husband and a very photogenic cat.
Hannah Orenstein
Hannah Orenstein is the author of Playing with Matches and Love at First Like, and is the senior dating editor at Elite Daily. Previously, she was a writer and editor at Seventeen.com. She lives in Brooklyn.
Stephanie Meyer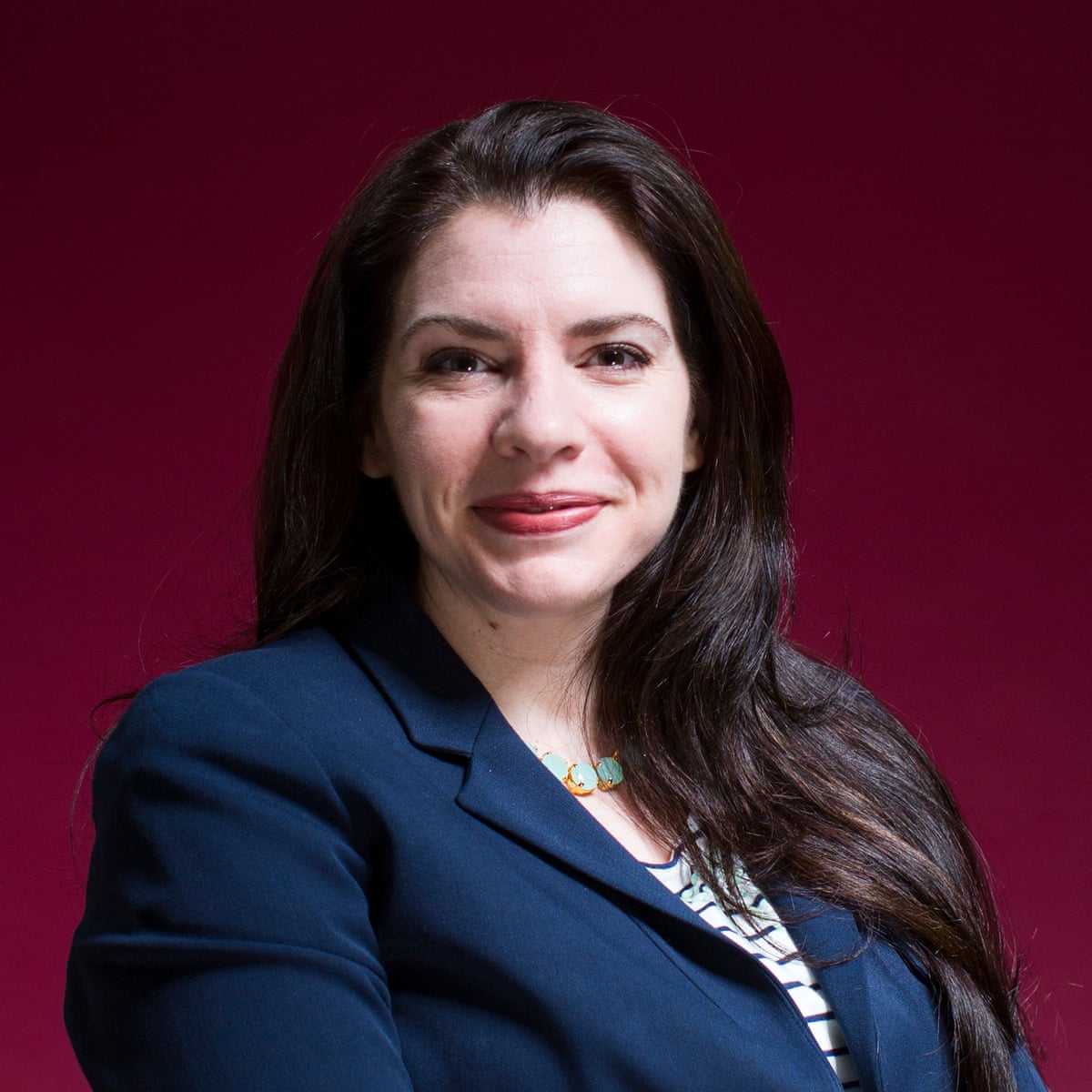 Stephenie Meyer is the author of the bestselling Twilight series, The Host, and The Chemist. Twilight was one of 2005's most talked about novels and within weeks of its release the book debuted at #5 on The New York Times bestseller list. Among its many accolades, Twilight was named an "ALA Top Ten Books for Young Adults," an Amazon.com "Best Book of the Decade So Far," and a Publishers Weekly Best Book of the Year.
Meyer graduated from Brigham Young University with a degree in English Literature. She lives in Arizona with her husband and three sons.